Get Growing with Grow Houses from Cassino!
Tuesday, January 26, 2021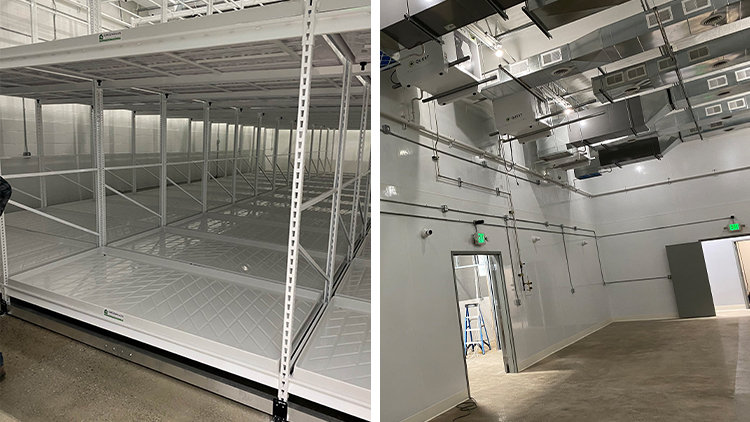 There is a surge in the market within the medical marijuana industry, both in accessibility to medical marijuana as well as how it is contained and stored. Commercial grow houses and greenhouses are standard containment facilities for the medical marijuana industry and ideal for small-to-large-scale production.
With a huge increase in demand for commercial space, medical marijuana dispensaries, grow houses, test labs, and more are quickly becoming a huge market for commercial builders and developers nationwide. Commercializing marijuana requires products to be in regulated buildings with air ventilation, controlled heat and air flow, and ample space to cultivate, test, and/or produce sales.
All these specifications come standard under a design and build plan with Cassino Building & Development. What's more is that Cassino can truly create the facility of your dreams! You can get a head start in this fast-paced new market with facilities that are not only designed the way you want, but they will last you a lifetime!
While working with our experienced team at Cassino, we will help you understand the regulations and protocols involved with developing a specialty building like marijuana grow houses and greenhouses. For the everyday business owner, this might be an arduous process to try to navigate. However, our skills at Cassino know how to follow the accurate regulations in order for your new facility to be compliant.
Within each city, there are a set amount of regulations to know before beginning the building and developing of your new dispensary or grow house. There are specific licenses you must obtain, whether you are in pursuit of building a retail facility, cultivation facility, or manufacturing facility for the controlled substance. Moreover, Cassino has planned, designed, built, and developed comparable buildings, especially within the medical industry itself.
From the beginning stages of zoning and planning to the final touches post-development, Cassino is the name you should trust to plan, design, manage, and build a classy, state-of-the-art building adhering to all the intricacies of the cannabis industry. Our work and overall client experience is well-known to many, and as a result, most of our business comes from referrals from satisfied clients!
Cassino Building & Development in Metro, Detroit, Michigan
Whether you need commercial renovation work or brand new construction on commercial real estate, let Cassino Building & Development make the building and development process easy, efficient, and worth your every penny. From old world, Italian-themed charm to clean, modern accessories, the team at Cassino understands respect, safety, service, and teamwork are what result in excellence.
If you have any questions or would like to request information, give us a call at (586) 323-4462, or feel free to fill out our online contact form on our website!